"My goal with each of the Belle Glos single-vineyard Pinot Noirs is to express the genuine uniqueness of each vineyard site and to craft a true style of California Pinot Noir that is layered, complex, fruit-forward and rich."
— Joseph Wagner, Owner/Winemaker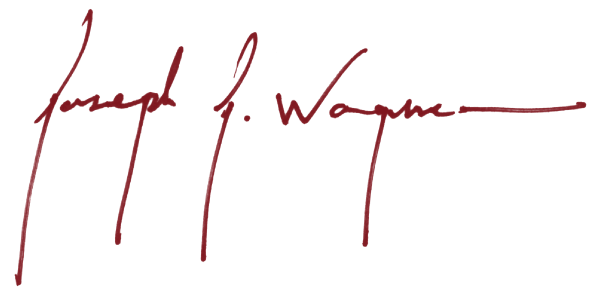 Our Vineyards
Belle Glos showcases distinctive Pinot Noirs produced from some of California's top wine-growing regions.
The vineyard locations can all be described as coastal, but the climate differences are significant, depending on the amount of fog, wind, sunlight, and soil type at each site. Each wine is crafted to distill the purest essence of the vineyard into elegant expressions of California Pinot Noir.
At less than six miles from the Pacific Ocean and subject to sometimes ruthless fog and winds, the Taylor Lane Vineyard can make growing grapes an act of faith.
To achieve full maturity at this coastal site, we paired the early-ripening Dijon clones with an adapted traditional Italian trellis system that carries the vine shoots across a nearly horizontal canopy. The trellis acts as a solar panel for maximum ripening and permits dappled sunlight throughout the day and excellent air circulation to the fruit; its height also lets us graze sheep for weed control.
Current Temperature
49.7°
Situated in the southern alluvial plains of the Russian River Valley, Dairyman Vineyard's proximity to the Pacific Ocean results in a cool morning fog and afternoon coastal breezes that elongate the growing season.
This gives us small, concentrated and flavorful berries, producing bright cherry characteristics, brown spices, and a keen minerality overlaid with a rich, velvety mouth feel. Once an old dairy farm, the pastureland was planted to Dijon clone Pinot Noir in 2000, preserving the deep agricultural history of the property.
Current Temperature
52.9°
The only AVA that straddles both Sonoma and Napa counties, Carneros owes its uniqueness to its location along San Pablo Bay—a tidal estuary forming the northern reaches of the San Francisco Bay. This 10-mile-wide bay offers persistent, cooling fog and unrelenting breezes, making Carneros the coolest, windiest district in the Napa-Sonoma region.
Our Eulenloch Vineyard is located in the Carneros region of Napa Valley and is predominantly comprised of clay soils which retain water but are remarkably shallow. When combined with the cool coastal breeze, these characteristics provide us with ripe fruit that is complex and nuanced. Our Eulenloch Pinot Noir offers structure, suppleness, length, and depth.
Current Temperature
55.2°
Located in one of the highest-plantable sites in the Santa Lucia Highlands of Monterey County, this pristine bench offers the Las Alturas Vineyard cool, coastal days with consistent sunshine and a foundation of Gloria sandy loam soil.
When planting this 15-acre vineyard, we matched various Pinot Noir clones to individual slopes and soil attributes of the land. Our yields are deliberately kept low in order to preserve the fruit intensity these clonal choices have given us.
Current Temperature
53.1°
Clark & Telephone Vineyard, located near the corner of Clark Avenue and Telephone Road in the Santa Maria Valley, is cooled by wind and fog that snakes in from the Pacific Ocean along a channel of the Santa Maria River.
Established in 1972, the Clark & Telephone Vineyard was planted "own root" to the Martini clone. This heirloom clone of Pinot Noir, one of the first to grace the California coastlands, has become something of a lost treasure.
Current Temperature
52.5°
---